Advantages of FX Derivatives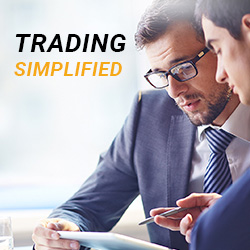 Whether you are a new trader looking to take your first steps in the world of forex trading, or an experienced trader looking for alternative vehicles to capitalize on your expertise, our FX Derivatives platform offers you a revolutionary yet simple way to trade. There is no doubt that the strength of FX Derivatives lies in its ease of use. With only two possible outcomes (whether the asset price goes UP or DOWN), you need only consider the choice to call or put. That is all that is required for a winning trade.
Here are 5 advantages to this style of trading: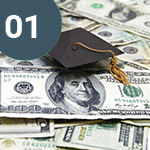 Fixed Returns of High Potential
When it comes to FX Derivatives trading, traders can receive up to 82% returns on their investments. In comparison, Forex trading typically realizes returns in a far wider and more unpredictable range. Additionally, it is common for traders investing in the forex market to lose track of their exposure in their investment of choice. This will not be the case with FX Derivatives trading because your returns are pre-determined when you make a decision on an option.
The fixed nature of returns also means that regardless of the number of pips a traded currency pair moves, your payout will be of the same value as determined when you first execute the trade. In comparison, Forex payouts depend largely on pip movements, which makes its return potential highly variable.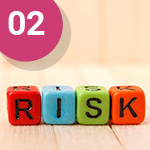 Manageable Risk Calculation
One of the more distinctive benefits of FX Derivatives trading is the high level of control it affords you over your portfolio. As a trader, you are able to set your own levels of risk and thus minimize them. Our Valour MT4 FX Derivatives trading platform allows you to manage your risk exposure through the ability to set your strike price, expiry time and your call or put option anytime with no restrictions. In addition, you do not have to worry about margin requirements, hidden transaction fees or interest rate differentials that traders in the forex market do. Trading with our Valour platform is hassle-free while still granting you control over what is important.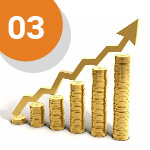 Quick Turnover Rate
One of the more attractive features of FX Derivatives trading is its quick turnover, which translates to a quick payout. FX expiry times range from as fast as just 60 seconds to an hour, allowing you to maximize your number of trades per day and thus capitalize on opportunities for profit. This short term nature of FX Derivatives also allows you to enter and exit markets at times of high volatility, allowing you to generate profits unrivalled by other investment vehicles.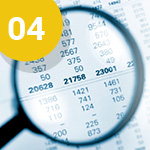 Transparency
Every trader who uses our FX Derivatives trading platform knows exactly how much they will profit from each trade. You have access to all the information you need to make your trades. All your risk levels are pre-determined, and you can choose precisely how much you want to invest and for how long. This information is accessible to you before you make your investments, allowing you to implement strategies that will best suit your needs. The transparency of our platform means you can focus your energy on the price movements of the market rather than on the fine details of every open trade, a luxury that traditional trading platforms do not provide.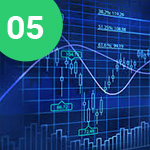 Simple Yet Powerful Trading Platform
With the introduction of the Valour MT4 FX Derivatives trading platform, trading has never been simpler. Our user interface is designed to be as intuitive and user-friendly as possible, making it easy for anyone to begin their journey as a trader. For the more experienced traders out there, the powerful capabilities of the MT4 platform also allows access to more sophisticated options for you to maximize the return potential of your investments. Trading doesn't get any simpler than this. Click here to take a look at how easy it is to trade.